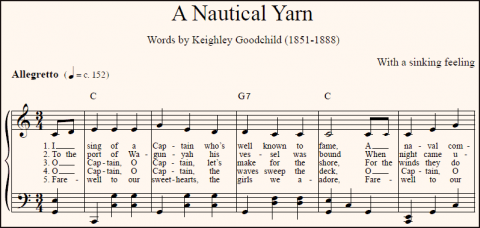 Burl Ives (1905-1989), the American singer and actor, toured Australia in 1952, and recorded a celebrated album of Australian folk songs. The era of American folk song discovery, led by people like Alan Lomax, was in full swing. and Australia's folk resources, though younger and less rich, were ripe for prospecting. Ives worked on the songs with a local expert, Reverend Dr Percy Jones. The result of their collaboration was a set of recordings that was eventually brought out on vinyl LP in Australia (1958) and the United States (1959).
Even before they appeared together on one disc, the songs were available for sale as an old-fashioned actual album — a stout binder containing 78 rpm vinyl discs in paper sleeves — of the kind that gave modern metaphorical albums their name. Each disc had room for just one normal-length song per side. That was the version we had at home in Sydney in the fifties and sixties, and it was much played. Some of the included tunes were obvious choices, like ((song-name=the wild colonial boy)), ((song-name=click go the shears)) and ((song-name=waltzing Matilda)). These are songs that all Australians are required to know and, on turning fourteen, to perform before the judging panel at the special ceremony where one receives one's first full-length surfboard.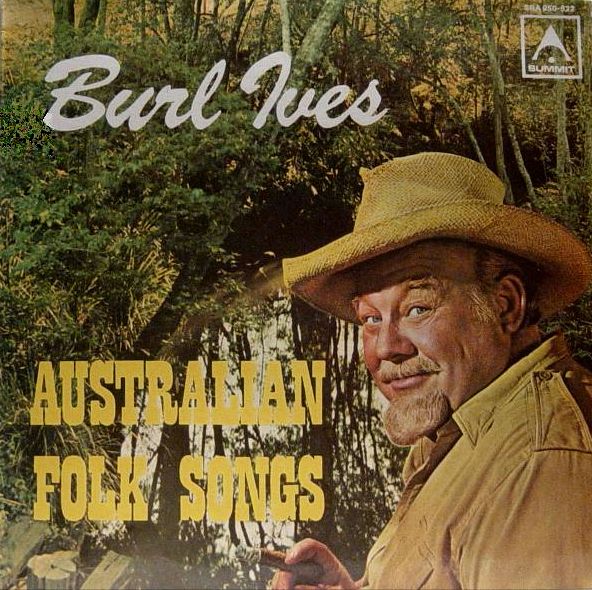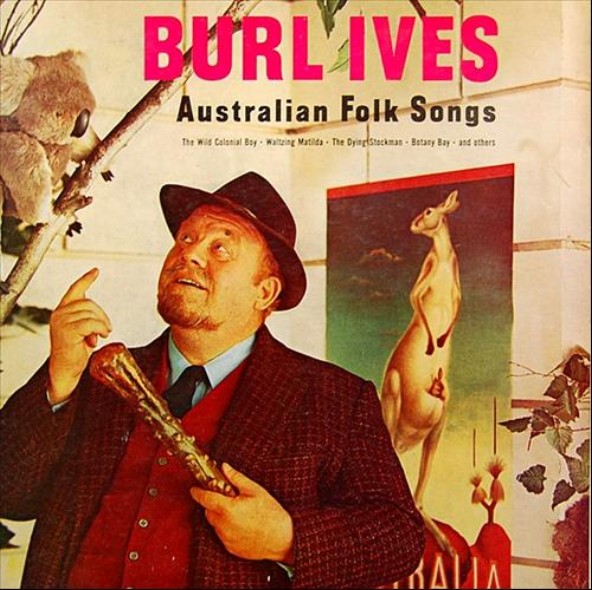 One of the less-known titles on the album is a trifle called ((song-name=a nautical yarn)), which along with one or two others from the same source has remained with me. It concerns an unsuccessful voyage by a riverboat captain, Bill Jinks, an odd but surprisingly oft-used name. In Australia, Bill Jinks is to boats what Casey Jones is to trains in the U.S. — he shows up in song after song.
((song-video=CH_RXsHqUJM|folk/a_nautical_yarn-title.png))
Many people will recognize the melody sung by Ives, and me, as ((song-name=sweet Betsy from pike)), an American ballad that is widely admired for its large number of verses. The tune is older than that song, in fact, yet might not have folk roots. As far as we know, it was written for the London stage in 1853 for a song named ((song-name=Villikins and his Dinah)), whose words were a parody of a traditionally-tragic folk ballad, ((song-name=William and Dinah)).
The words to ((song-name=a nautical yarn)) are also not of folk origin. They were written by Keighley Goodchild (1851-1888), an Australian poet and journalist, and published in 1883 with the suggestion of singing them to a traditional minor-key melody, ((song-name=the dreadnought)). Incidentally, single-line music notation for both tunes, and the authentic verses (my wording is almost the same), are available in David Johnson's extensive collection of traditional Australian songs.
We release our piano arrangement of ((song-name=a nautical yarn)) as a free sheet music download in honor of Burl Ives' 109th birthday, which he is unfortunately late for. His album no doubt played a part in keeping some of those good old Australian songs alive, just by giving them an airing, and that still seems like a good thing to do.